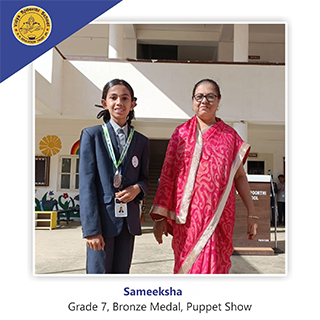 November Activity
The Airforce School had conducted various competitions both online and offline. Our students had participated in all the competitions and won silver and Bronze medals.
Event - Show time - Puppet show
Topic: Beat the plastic pollution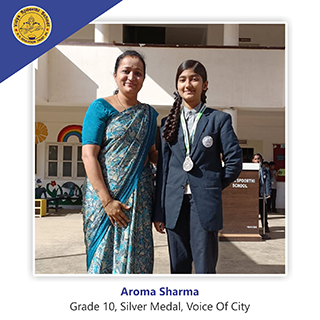 November Activity
The Airforce School had conducted various competitions both online and offline. Our students had participated in all the competitions and won silver and Bronze medals.
Event - Voice of the city - RJ Talk
Topic : Electric vehicles and E20 petrol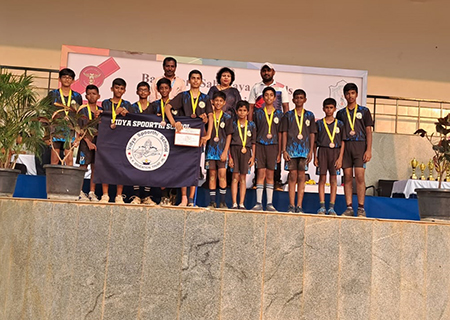 October Activity
Interschool Kho Kho Competition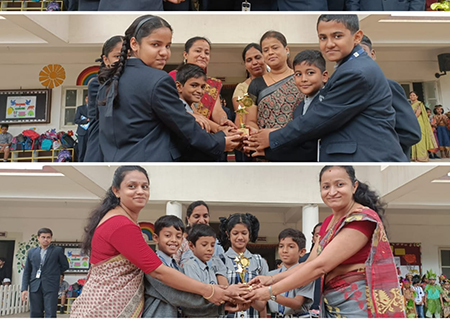 August Activity
Celebrating Creativity and Knowledge: Best Bulletin Board of July!
We're thrilled to unveil the winner of the "Best Bulletin Board" competition for the month of July! 🥇📋 The bulletin board, an artistic canvas that beautifully depicted this month's themes and learning objectives, stood out with its creativity and attention to detail. A huge shoutout to our talented students and dedicated teachers who brought this masterpiece to life! Stay tuned for more exciting showcases of creativity and learning ahead.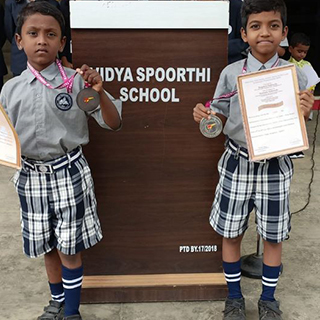 August Activity
Our talented students showed their incredible karate skills at the state level competition! 🎉👏 We are thrilled to announce that they secured a well-deserved bronze medal in the under 8 category and an impressive silver medal in the under 10 category. 🥉🥈 Congratulations to our young champions for their hard work and dedication!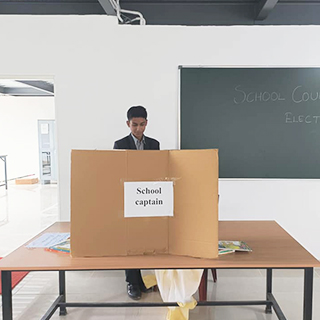 July Activity
School Council Election 2023-24 - A step towards democracy...
vidya spoorthi school conducted it's students Council School parliament Election. This is the first learning step towards the democracy.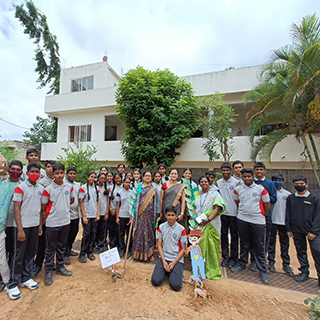 As a part of the Art integration project, "Multi cropping patterns of farming was done practically in the VSS Campus by Grade 10 students, during the Monsoon month of July - August." Students observed the growth of different types of crops and recorded the observations.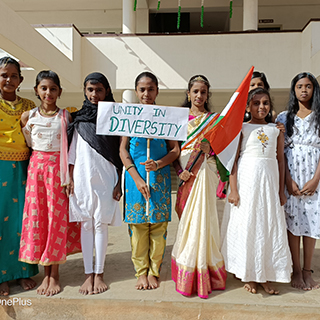 To Draw Ridiculous Attention & Making an Act, Our students of Grade 6 enacted to give the values of Importance of Unity in Diversity on 8th August 2022.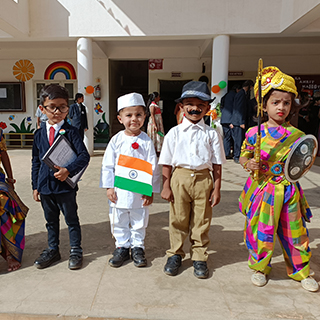 Playing Dress up begins at Little age and never truly ends. Tiny tots of VSS dressed up themselves as Icons of Patriotism and Participated in the celebration of Azadi ka Amrit Mahotsav on 9th August 2022.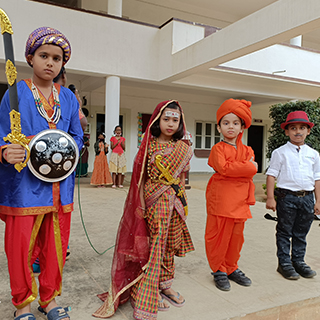 Competition among students is always a "Great Motivator". On 10th of August 2022, students of Grade 1 participated in the fancy dress competition and recited inspiring quotes.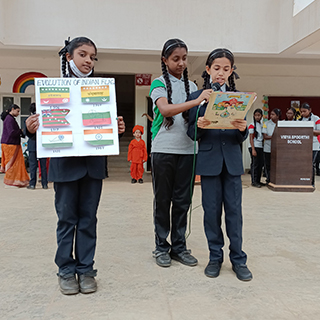 "A national flag is the most sacred thing that a nation can possess. " To invibe this idea in to the growing minds, a picture display on the "The Evolution of Tri-colour" was performed by Sameeksha and Group of Grade 6 on 11th August 2022.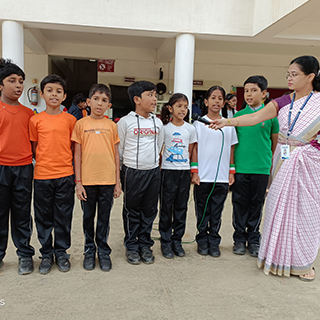 On 12th August 2022, a special assembly was conducted on the occasion of Independence week. As singing can leave a lasting impression on the audience, patriotic songs were sung in the competition by Grade 3 students.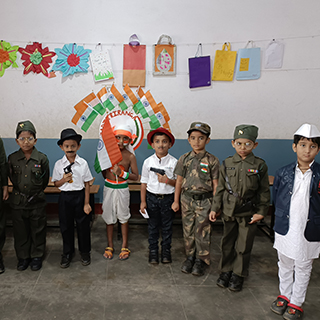 Azadi ka amrit mahotsav - Fancy dress by Grade 1 & 2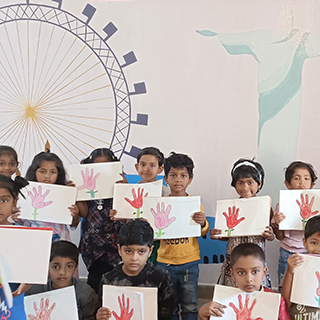 Little ones just love to do as they just need to play with colours. The nursery kids splattered their palms with different colours and put a print on the chart paper in their activity time.